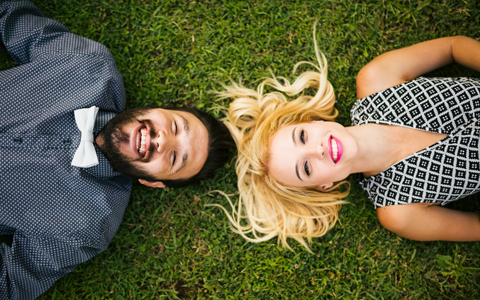 Imagine a dental office with less noise and less discomfort. Smilecology is a place where we incorporate the latest technologies to guarantee our patients safe and precise procedures.
CEREC
If you need dental crowns or veneers, Palo Verde is the place to be. CEREC 3D technology has revolutionized the dental field by meeting the needs of our patients in just one day. Dr. Phan can design, fabricate, and place a beautiful ceramic restoration in a single visit.
3D Imaging Cone Beam
Unlike traditional digital x-rays, our cone beam produces a three dimensional scan of the teeth. It requires only about 10 to 20 seconds and provides a useful guide to evaluate the state of your oral health.
TENS Unit & K7 System
We can diagnose any dental health issues with our K7 computerized mandibular screening technology. This records the proper alignment of the jaw and creates digital models of your teeth. This system involves the use of a low-frequency neural stimulation unit, called the TENS. By delivering small electrical pulses to the muscles, the TENS eases and relaxes the jaw.
Laser Gum Therapy
Lasers can be used to perform a non-invasive, non-surgical procedure that will leave your gums healthier than ever. Scaling and root planing can be totally painless when completed with our soft tissue laser.
Zoom! Whitening
The Zoom! System is the fastest way to significantly brighten your smile. You'll see immediate results after one in-office application of this innovative formula.
VelScope
When detected early, the 5-year survival rate for oral cancer is about 83%, but when oral cancer is detected late, the survival rate drops to only 50%. The VelScope exam is a quick and painless exam that will allow for the earliest detection of oral cancer.
Piezotome
The Piezotome enables your dentist to incise bone without disturbing the soft tissue. The device generates ultrasonic vibrations which can disintegrate the bone without harming the nerves, membranes, or gum tissues.
Laser Cavity Detection
The DIAGNOdent emits safe, painless pulses of light that can uncover hidden decay. This tool allows Dr. Phan to identify and treat cavities in their earliest stages, before they progress and require more invasive treatments.
Intraoral Camera
Intraoral technology increases patient and doctor understanding of the conditions in the mouth. The camera allows us to see clear, precise images on a computer monitor instantly.
Digital X-Rays
Digital x-rays provide advanced imaging options designed to save time and provide clearer dental photos. They also expose patients to less radiation than traditional x-ray technology.
For the most precise procedures and comfortable technologies, leave it to Dr. Phan. We would be pleased to see you in our office soon. Give us a call at Smilecology today.